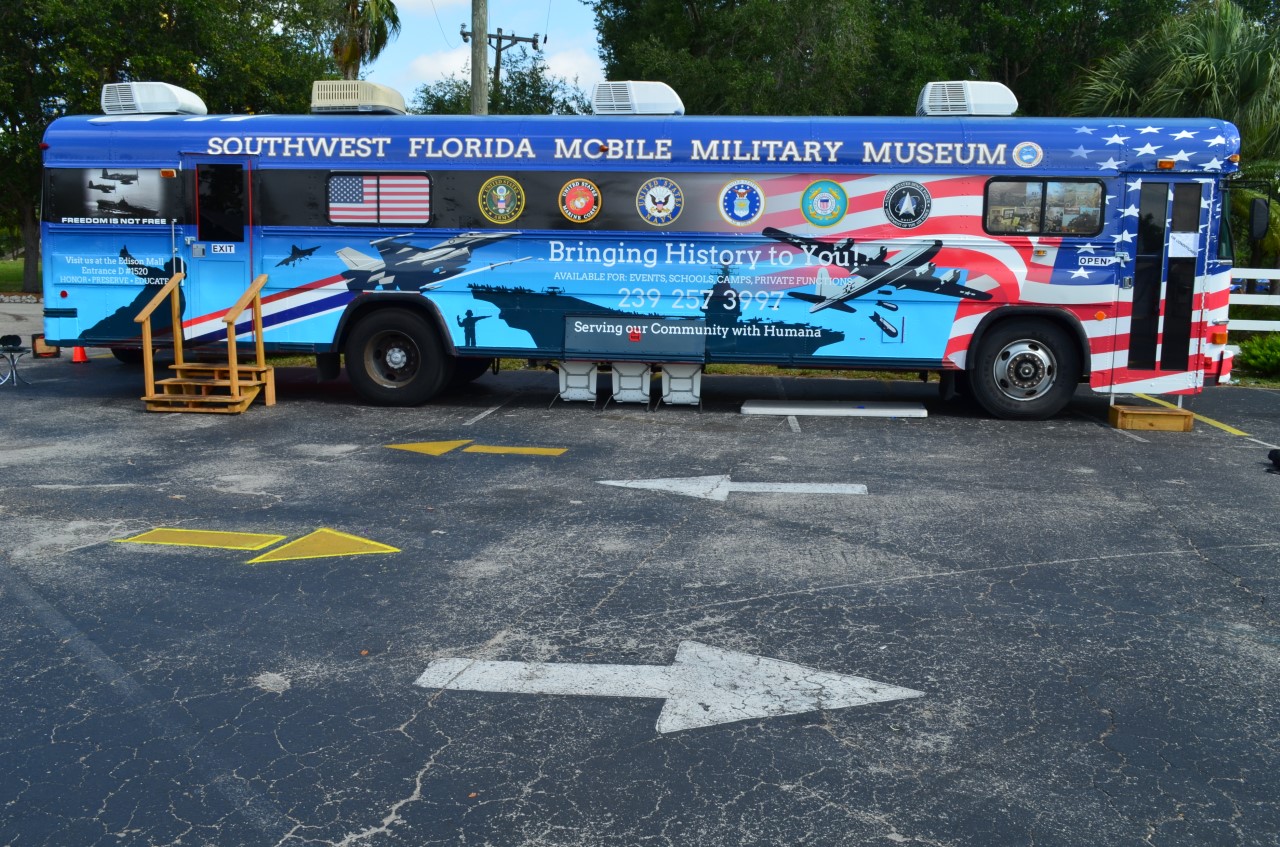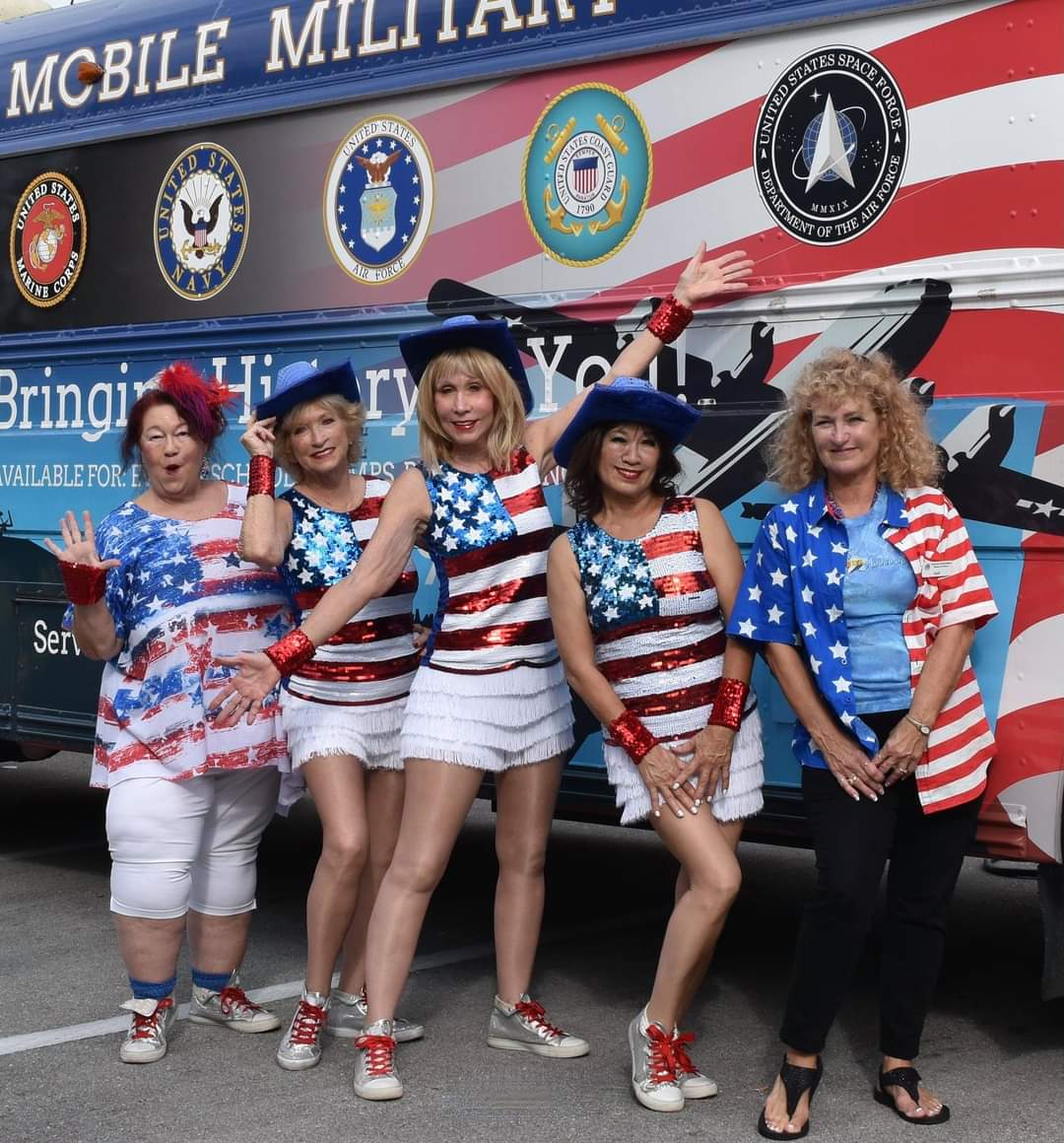 This mobile museum bus was donated by the Collier County Fair Board.
They were originally going to use it as a STEAM education bus that would travel to local schools.
The mobile museum includes such displays as 
Military uniforms and helmets from various wars

A rusted canteen from the Battle of Spotsylvania during the Civil War

Silly String used to detect trip wires in Iraq and Afghanistan.

A gas mask, knife and First Aid kit from the Korean War

A Viet Cong ammo-clip belt from the Vietnam War

Mini busts of World War II leaders Franklin Delano Roosevelt and Winston Churchill

A World War II navigation compass for pilots and an instruction manual for aerial gunners

A periscope used for trench warfare during World War I.
Bring History to your event. Our Mobile Museum is available for your special event.
For Pricing and availability contact us at 239-541-8704 or email events@swflmm.org